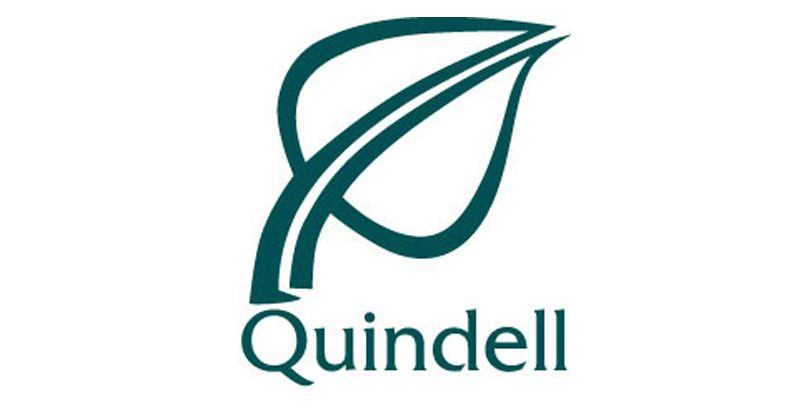 Strange Director Buys at Quindell
Big news on Quindell (LSE:QPP) today – three directors, including chairman Rob Terry, have bought 1.575 million shares between them, presumably to bolster investor confidence. Already though, various sources including fierce Quindell critic Tom Winnifrith have quickly criticized the purchases and the way they have been funded.
Director Buys at Quindell – 1.575 million shares, but at what cost?
The following Quindell director purchases have taken place today:
Rob Terry, Chairman – 1,000,0000
Laurence Moorse, FD – 50,000
Steve Scott, Non Exec Director – 525,000
This totals around £2 million of share purchases. So far, so good – a bold, dynamic move by directors to show Quindell shareholders that they believe in the company, that the company has a bright future and that the critics who question the reported cashflow, profits and past growth through acquisitions are wrong.
However, things arent quite so straightforward. To put it bluntly, the directors have not paid for these shares so have in fact made no material investment as yet. The purchase has been funded through what seems quite a convoluted method, via a company called Equities First Holdings LLC.
From the RNS (which can be found here – http://www.lse.co.uk/share-regulatory-news.asp?shareprice=QPP&ArticleCode=z6d31lgs&ArticleHeadline=Director_Share_Purchases):
"To fund the acquisition of shares the Purchasing Directors have each entered into a loan facility that may result in the transfer of up to 51,959,658 Ordinary Shares as security.  The Purchasing Directors are each required to redeem the transferred shares at maturity when the loan is repaid at the end of the two year term and it is their full intention to do so.
Under the terms of the facility, the lender is contractually prohibited from short selling or voting the transferred shares during the term of the loan.  The loan facility has been arranged and the funding provided by Equities First Holdings LLC, a securities-based capital provider for institutional and individual clients."
So in layman's terms, it appears that Equities First Holdings LLC are the ones actually funding the share purchase with the three directors due to repay the cash two years from now.  Again, this sounds fairly feasible – it suggests the directors expect the price to go up in the next two years so they'll be able to repay the loan and bank a profit.
Here's where it gets really murky though, the security for the loan is…. more shares in Quindell.  How bizarre.  If someone came to me and asked me to lend them money to buy shares in a company, but all they were offering as security was more shares in that same company then I'd laugh at them.  If their investment goes bust, then all I have to fall back on are shares in the same worthless company.
So on the Quindell directors part, unless I'm misreading this, they appear to be risking very little – if the company goes bust like Tom Winnifrith is so confidently predicting it will then (presuming there is no further security in place) they will never have to repay this loan and will just lose shares that would be worthless at that point anyway in a company that they still will have made a considerable amount of money out of over the past few years.
However, to offer balance, one would hope that Equities First Holdings LLC arent really risking the best part of £2 million in such a manner and either a) have other security in place or b) they have done their research and have a firm belief that indeed the shares will be more valuable in two years time.
All in all it's a very strange development.  Shareholders have been calling for big director buys at Quindell (especially from supremo Rob Terry) to assert and rebuild confidence in the company, but for it to be funded in such an unconventional way is very odd.  For me personally, it puts me off reinvesting in Quindell rather than making me feel more positive.  Had the buys been conventionally funded by the directors themselves then sure, I'd be starting to feel more bullish on the shares again but not when it's funded like this.  Initial response to the deal has been positive with the share price bouncing off a 52 week low today of £1.21, up to £1.32.  It'll be interesting to see though if this reverses tomorrow now people have had more time to think about the way in which these deals have been funded.  Surely either smaller conventional buys or no buys at all would have been a better option than what has been done.  Time will soon tell.
Again, let's be clear on Quindell – I dont claim to know the true story of what is going on with that company and whether to fully believe either the company or their detractors like Gotham City Research and Tom Winnifrith.  I've said before that the truth probably lies somewhere inbetween the two view points, the question is just who does it fall closest to?  We were invested and believed fully in Quindell for some time and if in the future evidence is provided to back up the profits claimed and to refute the negative claims against Quindell then we would certainly consider reinvesting as the valuation against the fundamentals (if those fundamentals were ever shown to be true), is for sure ridiculously low.  We'd be thrilled to see Quindell come good and would love the opportunity to make some money investing in them again.  However, the truth is we hadnt fully done our homework before investing in Quindell last time so missed the red flags that have since been raised and the more research and criticism we read, the more bearish we are becoming as a lot of things on the surface just dont add up.  We lost a fair bit of cash selling our Quindell shares at a loss, but we'd have lost a lot more had we continued to hold onto them at this point.  Initially we saw the likes of Gotham and Tom Winnifrith as having cost us that lost investment cash, but more and more we're starting to wonder if perhaps they might (I stress… 'might') have  in fact saved us money.
Disclosure: We do not hold any position in Quindell, short or long, but have owned shares in the company in the past.
Strange Director Buys at Quindell – Loco Investing