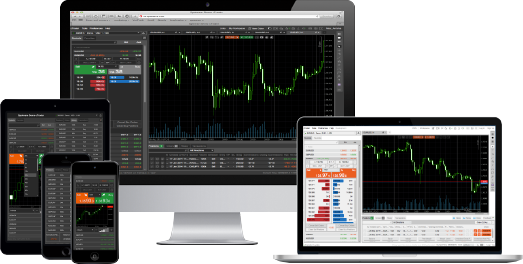 2016 Review: Best and Worst Shares of the Year
Despite not a lot of activity on this site for a while, 2016 has been a very successful year for the Loco Investing share portfolio. Not quite as good as last year; a 25% increase compared to around 35% last year, but I'm very happy with the performance. If a 25% increase could be achieved every year, then in 10 years £10,000 of original investment would be worth approximately £93,000. £50,000 would become a little over £465k. So strong is the power of compound growth; earning money not just on your principle investment but also on the growth itself year after year.  A lot of my gains this year came from trading 'Black Swan Events'; I picked up shares on the cheap when the stock market fell (such as due to the Brexit vote and Donald Trump winning the US election).
My Worst Share Trades of 2016
Let's get the poor decisions out of the way first.  To be fair, I've not made many this year.  Last year I had some awful stocks; speculative risky shares where I lost 30-70%.  I've cut those out this year and been far more disciplined with both the quality of the stocks I pick and also how quickly I cut my losses on a losing trade.  I have quite a few shares where I've lost 10-20%, but these are the only ones where I've taken a bigger hit:
PLUS 500  -51%
I got caught out on this one.  Plus 500 has been a really good share for me in previous years and I like the strong dividend so I went back to the well one too many times in 2016.  I bought back in at £6.99 on 1st July thinking it was going to take another leg up, and ended up selling this week at just £3.45.  It was going well until Sept with the price up at £7.50 but then the directors sold a bunch of shares and the price fell a little.  I considered selling at that point but didnt.  The price drifted down to £6 and I was set to sell this month on my monthly day of adjusting my portfolio but the week before I could do so the FCA announced they'd be cracking down on the sale and marketing of CFDs (Contracts for Difference), a risky form of trading that allows investors to play with more money than they can afford.  In one day, the price dropped all the way down to £3.60.  I toyed with not selling, but my own rule these days is I consider selling shares that are down between 10 and 20% and I definitely sell shares that are over 25% down.  I do think Plus 500 will bounce back at some point, but I'm not going back in on this one unless there's a strong period of price recovery.
Alumasc -35%
I bought this in Oct 2015 at £2.19, and sold at £1.43 in May.  I still think this was a good purchase but the price action just went the wrong way.  I'd invest again if the price started some upward movement.  The PE ratio is only 7.68, PEG 0.43, Dividend of 4.5% – there's a lot to like.  Even now though, the price is nowhere near back to what I paid for it, so selling was the right decision.
Safestyle -28%
When I was trading this share it had way too big a bid-ask spread.  It was something like 8%, so I was down 8% as soon as I bought in.  I dont trade stocks with more than a 4% spread any more unless its something really special.  As the stock was quite illiquid, it took a beating when Britain voted for Brexit so I cut it.  In hindsight I should have held as it has bounced back now, but it wasnt the worst decision as the stocks I bought in its place have gone up by more.  The share seems more liquid now so it might be one I revisit.  I bought this one at £2.93 and sold 3 months later at £2.10
Highland Gold Mining -24%
This, along with my other gold stock purchases this year, was very frustrating.  I bought a load of gold stocks (including Highland Gold, Centamin, Pan African Resources and Polymetal) to hedge my portfolio when the market took downturns leading up to the Brexit vote and the US presidential vote and they worked beautifully.  My gains in them at the time were so good that my portfolio was never significantly down; they balanced out the temporary losses on other shares.  However, I held onto these stocks for too long and saw them come back down to what I paid and in this case 24% lower (bought at £1.45 sold at £1.10).  Lesson learned – next time there is market uncertainty and I hedge my portfolio with gold, sell as soon as the uncertainty is gone.
My Best Share Trades of 2016
I had so many winners this year, although many of the best gains were actually from picks from 2014 and 2015 that took until this year to come good
Optibiotix +292%
Other than timing getting in and out, I cant take credit for this one.  This was a rare time when I used someone else's stock pick – Tom Winnifrith of Share Prophets.  I bought in at the tail end of 2014 for 20p and sold the last of my stock in June this year for 77p.  I missed the highest point of 90p but felt the price was just starting to drift away.  Since then it has drifted down further to around 63p where it now sits.  This isnt really my kind of stock – highly speculative and not making any money yet but I do have a little knowledge of the kind of products they are trying to get to market and so I know there is potential there.  I would buy back in if it starts to rise substantially again.
Victoria PLC +234%
Another late 2014 pick at £4.23 that I sold in April 2016 at a peak of £14.13, so to be fair a lot of the gain was already made before the start of 2016. I picked this stock based on price momentum and what at the time was a cheap valuation.  What a pick it turned out to be.  I sold when I felt the valuation was too full and that risk outweighed reward, however they continued to put out great results and I'm now back in and currently at 29% up again.
Boo Hoo +231%
Bought 25/2/16 for 41.12p and still holding almost all my shares now at £1.36.  A pure momentum/growth play; it had that nice right angled triangle shape to the chart and was consistently keeping above the 200 day moving average.  I'm by no means a chartist, in fact I prefer fundamentals but I felt the high valuation for once was merited by the rate of growth.  I'm at the point where I dont know if this rise can continue but the most recent results were very good so I'm keeping with it for the time being.  If it retraces at any point by 10% or more I will likely sell.  I'd rate this my most successful stock of the year since I only bought it in February and a 230% gain in that time is pretty awesome.
32 Red +227%
Like most investors, I rarely get the timing perfect on getting in and out of a share but this is one time I pretty much nailed it.  I bought in at 48p on 22/1/2015 and sold in batches throughout the first few months of 2016, with my best price at £1.58 for a gain of 227%.  I really didnt want to sell but I could see the price was falling away.  I highly rate this business and am awaiting the right time to get back in but the trend has been mostly downwards this year since March.
Avesco +212%
I bought in here in August 2015 at £2.03, seeing that the company seemed to be very undervalued.  From January 2016 Paul Scott on Stockopedia started talking it up which reassured me of the pick – which was probably a good job as the price wasnt really moving and I might have considered selling.  Eventually we started to get some upward movement and I was around 40% up when the company received a takeover bid at £6.50.  I dont like to risk such deals falling through so sold my shares immediately for £6.35, locking in a 212% gain.  This is a good example of how finding shares that are undervalued can pay off long term, but take a fair bit of patience.  I could easily have missed out on this one by selling too early.
Redde +158%
A long term hold this one – bought Sept 2014 at 74p, I top sliced several times before selling the last of it at £1.91 in Feb 2016.  Its another one, like 32Red, where the price possibly got too far ahead of itself and it was due a pullback.  It also operates in an industry – accident management – which is vulnerable to changes in legislation so some risk should be priced in.  After I sold it drifted all the way down to £1.38 and has been a bit up and down since.  It's another one I'd buy back into once the Price to Earnings ratio looks a bit more reasonable and the price shows some upwards stability.  I wouldnt be surprised to see it exceed £2 eventually.
Aldermore +100%
This is one of a number of bank and housing stocks I bought in the days after the Brexit vote.  I always feel that if a share has halved in price very suddenly due to market factors rather than anything that effects the share itself, then you have a very strong probability of being able to double your money by buying right then and there.  As the famous saying goes – 'be greedy when others are fearful, and fearful when others are greedy'.  I bought in at £1.16 on 30th June and the shares are now £2.32.  Exactly double and just above where they were pre-brexit vote.  I bought many other shares at the same time – McCarthy & Stone, Shawbrook, Virgin Money, Crest Nicholson, Taylor Wimpey, Bellway, ITV, Mortgage Advice Bureau and more.  I have probably averaged a 30% gain on them and still hold many, but Aldermore was my best pick of the bunch.
Notable Other Wins:
Fyffes +65% – Bought at £1.13 12/11/15, sold following takeover bid 14/12/16 for £1.865
Shawbrook +62% – Bought 29/6/16 at £1.67, still holding at £2.70
Wishbone Gold +61% – Bought 27/4/16 at 0.48p, still holding at 0.775p although should have sold a few months back at 1.3p.
Somero +64% – Bought 27/1/16 at £1.39, still holding at £2.28
JD Sports +54% – Bought 8/12/15 at £2.10 (adjusted for share split), sold at £3.23 14/12 in anticipation of issues stemming from the recent documentary on working conditions there.
Burford Capital +52% – Bought 25/7/16 at £3.74, still holding at £5.68
GVC 50% – Bought 18/11/15 at £3.80, sold 14/6/16 £5.74
Going forward I will try to update this site more often.  Due to time constraints I cant do so as often as when I first launched it but will aim to update once per month with my buys and sells for the month.  I may also put my full portfolio online.