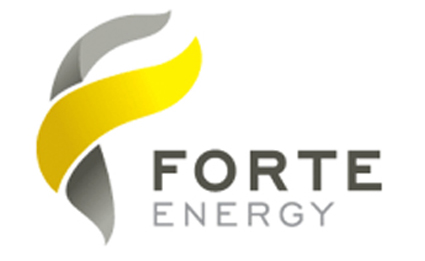 Forte Energy Share Price Rises On Project Acquisition
One of this weeks biggest risers is Australian uranium miner Forte Energy (LSE:FTE) with three consecutive days of an increase in the share price.
Forte Energy Share Price Rise: New Projects and Improved Market For Uranium
The initial Forte Energy share price rise was on Monday, spurred by an RNS that disclosed Forte Energy's acquisition of a share of two Slovakian uranium mining projects as well as noting improving conditions in the uranium market such as the spot price of uranium recovering to $36 per pound after being as low as $28 earlier in 2014.  The price of uranium has been at a low for quite some time, in fact since the Japanese tsunami in 2011, prior to which it commanded over $70 per lb (in fact in at one time, prior to the global recession, it traded for as much as $135/lb).
The result of the RNS was a meteoric rise from around 0.08p to highs of 0.2p before settling at 0.135p for the day for an overall increase of around 60%.  Tuesday saw another significant increase to a close of a little under 0.18p.  Today looks like a possible third day in a row of share price growth, with things getting very exciting this morning as the price rocketed to 0.27p before retracting to 0.21 at the time of writing. Trading volume has been extremely high although at times the spread between bid and ask prices has remained huge (often as much as 20%), so the market makers are definitely cashing in here.
Important to note here is that prior to the big general market sell off last month, the Forte Energy share price has typically been in the 0.3p range anyhow so this isnt breaking any new ground and it would seem reasonable to expect it to return to that kind of range with a bit of good news like this.  For that reason we are invested here with 0.29p as our target price for a fairly modest gain if all goes to plan.  As always with these kinds of speculative, exciting stocks, the bulletin boards are crawling with optimists with target prices far higher but at the end of the day this is a small cap mining company and it pays to be cautious with these (as demonstrated by the Horse Hill oil stocks today!).  If 0.29 is hit, we'll be out with our initial investment and most of the profit, although we may leave in a few free carry shares as a speculation on a continued improvement in the uranium trade.
Disclosure: We own shares in Forte Energy (LSE:FTE).  We do not advise you to follow our investments, we are not a share tipping or advisory service.  Always do your own research and consult a professional prior to making investments, especially with speculative stocks like this one as you may lose some or all of your capital.
Forte Energy Share Price Rises On New Projects News