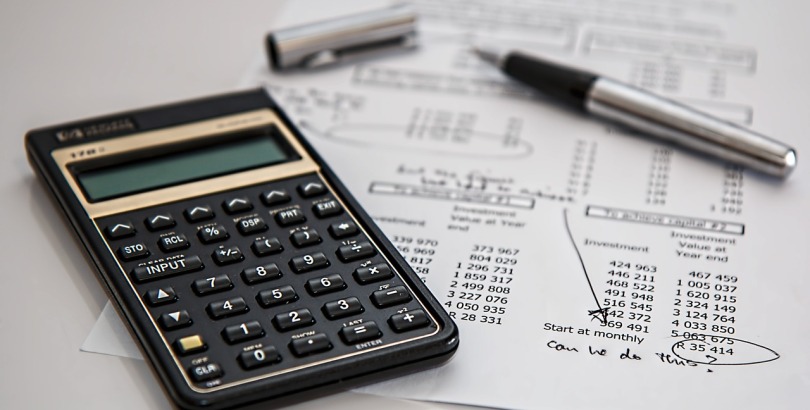 January 2017 Update – Big Winners in Serica Energy & Gear4Music, Finsbury Foods & GVC Disappoint
2017 has got off to a great start for myself and presumably many other private investors as the stock market continues to be very strong since the resolution of the Brexit and US Presidential Election votes.
January 2017 Loco Investing Portfolio Performance:
6.19% GAIN
A very  strong performance and it has continued on the same track so far into February.
BUYS:
Caretech – this social care services company has been in a strong upward trend since preliminary results in December brought it to the attention of investors.    At a forward PE Ratio of 10, PEG of 0.47 and PTB of 1.54 it still looks cheap to me and there's a 2.5% dividend.
Air Partner – providers of services to the aviation sector, I've been following Air Partner for a while.  Upward momentum has been strong since August and again it doesnt look overpriced at 12.5 PER, 0.93 PEG and a great dividend of 4.7% (easily covered by earnings).
Revolution Bars – I'd been looking to buy this for a while but just hadnt pulled the trigger.  I missed a good amount of share price growth through December but bought in on a pullback in the price in late January.  Earnings are forecast to grow approx 13% in both of the next two years, there's a decent dividend of 2.4%  and the PER is only 11.3.  It doesnt fit my normal requirement of sustained upward price momentum but I've been reading a lot of good commentary on the firm for a while and feel at some point it will break out higher.
Keyword Services – I dont recall what first alerted me to this software company but the price momentum is incredibly strong; 167% up in the last year.  It does now look expensive at a forward PER of 36 but further earnings growth of 18% is pencilled in for next year and I've learned that often strong momentum stocks do keep going beyond anything that seems reasonable (e.g. Boo Hoo and Fevertree which have been great winners for me) and end up justifying investor faith.  Hopefully this will be one of those stocks and I am already 11% up on it in only a few weeks but if it starts to fall I'll cut and run on any drop of 10% or more.
Elegant Hotels – I've been following Elegant Hotels since June when the share price fell from £1.03 to 67p in a fairly short time due to factors such as Brexit and the Zika Virus (which was an issue in some of their locations).  Elegant Hotels operate luxury sites in the Caribbean and what attracted me to the share was that I felt the drop was overdone and it caused the dividend percentage to rise to 7%.  Many people seemed worried that Brexit would mean people would reduce their travel abroad but frankly the kind of people who can afford to stay at these luxury hotels are unlikely to be deterred.   So ultimately this one for me is a share price recovery opportunity with some good dividend income mixed in.   I also note the price to book value is 0.84 which suggests it is cheap at these levels.
SELLS:
iEnergizer – nothing really went wrong with this share, in fact the share price was compeletely static for six months, I just decided not to be greedy.  It had been an inspired purchase in September that almost instantly went up by 30% but then had done nothing since, but it carried some risk being very illiquid with a buy/ask spread of over 10% so I figured as nothing much was happening I'd be happy with what I'd made and make my exit.  I also have recently adopted a policy of not carrying shares with buy/ask spreads of more than 3-4% unless in exceptional circumstances so on reviewing what I was carrying I felt this one was an unnecessary risk.  I do suspect I may regret selling though as it looks cheap still.
GVC – I really like this company and its been one of my best winners since I have been investing in the stock market but the price has just been falling away since October and my system couldnt tolerate any further falls.  Will most likely buy back in when there is some sustained upward movement.
Finsbury – Another great share for me for several years, but stock market sentiment on it has been poor and if its been drifting downwards in an upward market then you have to be concerned how it would be doing if the market were to fall.  Expected earnings growth is quite minuscule for the next few years also so I'm not sure where the price growth would come from.  I will always keep this share, like GVC, on my watchlist though and wont hesitate to buy back in at some point.
Cello – Never a conviction buy for me in the first place and I didnt like how stagnant the price had been so felt the money would be better invested elsewhere.
I also top sliced my holdings in Berkeley Energia and J Cropper; both great winners that I expect to keep going up but I wanted to take a little profit and de-risk the positions slightly.  I'm 73% up on Berkeley Energia as things stand and I believe it could still almost double from here but any small mining company is a risky share to hold a large amount of in my view.  J Cropper I think looks a little expensive now so it seemed wise to take some off the table.  I did consider top slicing Burford Capital which has almost doubled for me, but I couldnt bring myself to as its just too strong at the moment.
Top Winners:
Serica Energy + 57%
Gear4Music +32%
Victoria +23%
Exillon Energy +19%
Anglo American +17%
Swallowfield +17%
These are all great stocks but how has everyone missed Serica Energy?  I bought in August at 14.63p and it remained pretty stagnant until last month and now sits at 25.4p.  The forecast Price to Earnings Ratio for 2017 is still only 3.89 which if brokers forecasts are accurate is ridiculously cheap.  That said, I dont know this small oil and gas company well so it is a slightly risky share that I wont hesitate to sell if it starts to fall.
Biggest Losers:
Finsbury -12% (SOLD)
Shawbrook -8%
Aldermore -7.5%
GVC -7.5% (SOLD)
Just Eat -7.5%
Nothing major to worry about here.  Finsbury and GVC I discussed above.  Aldermore and Shawbrook are up 85% and 45% respectively for me even after these pullbacks and still look good value.  Just Eat I'm still 4.5% down on and just wont seem to go up since I bought it, but with buying out their nearest rival in the UK (Hungry House), I cant see how they wont eventually resume an upward trend.  That said I will sell if I find myself down more than 10% on it or if the next update disappoints.
Stocks I'm Watching:
32 Red – I've been waiting to buy back into this previous winner for quite some time and a great trading update has given it some positive price movement this week so now could be the time.
Blue Prism – This robotic process automation software company could be an industry disruptor but its still loss making and the valuation is very high so I've not been brave enough to take the considerable risk yet despite a good run on the share price.
Beximco Pharmaceuticals – An impressive pharm company with great value metrics (PER 11.3, PTB 1.05) and a great looking share price chart.  I need to do more research on this one.
On the Beach – I've been wanting to buy here for a while but have been waiting on the right entry point; possibly a general market pullback.  Looks fair value for a company with strong growth forecasts
Optibiotix – My most successful ever share, I bought these at 20p back in 2014 and sold gradually throughout 2015-16 at between 40 and 97p.  I got out though because despite their impressive patents no actual trading and profit seemed forthcoming.  I'm always watching it though as if/when they do have a successful commercial launch the price could really take off as the markets they target (slimming, cholesterol control, diabetes control etc.) are massive.
So in summary, a great start to the year and a lot of interesting share price movements.  I dont doubt that before too long some new perceived 'threat' will come along that will terrify the market into over-reaction as per usual but that's how we get buying opportunities as with Brexit last June.