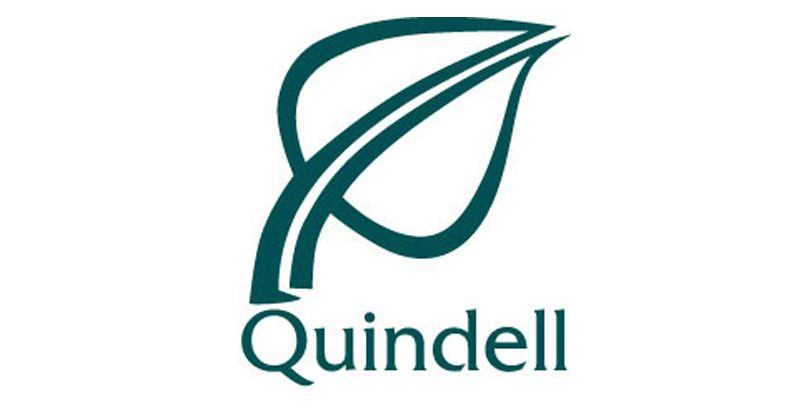 Quindell Results Fail To Impress Investors – Share Price drops to 143p!
Quindell's 2014 Q3 results were released today and despite increased revenue and cashflow being reported, investors were disappointed by a cut in full year guidance and the share price has subsequently dropped a further 7.3% to 143p.
Quindell Results / 2014 Q3 Trading Statement – More Woe For Beleagured Quindell Shareholders
It's another awful day to be a Quindell shareholder as the much looked-forward-to quarter 3 results and trading statement came and went and instead of sending the share price soaring as was hoped for, they instead tanked it to 143p, close to the 52 week low of 136.5p.  Sadly I suspect that 52 week low may not stand for much longer.
The Quindell results in all fairness were very good, at least on face value.  Revenue was up 115% to £198m and adjusted earnings up 141% to £83m.  Adjusted operating cashflow for Q3 was again significantly ahead of expectations with a reported £9.4m inflow against expectations of only breakeven.  The board say they are confident of meeting all 2014 KPIs (cashflow, adjusted EBITDA and adjusted EPS) but the revenue forecast was cut to between £750-800m from the previous £800-900m guidance level.   This forecast cut is of course disappointing, but ultimately as they always say 'turnover is vanity, profit is sanity' so who really cares if revenue is down so long as earnings remain on target?  Also disappointing to critical readers was a perceived lack of evidence of cashflow claims and a suggestion of potential de-mergers and disposals.
Initially the Quindell results were met with a small improvement in share price by around 5% to 164p.  However, this wasnt the scale of increase that traders and shorter term investors were expecting (hopeful holders were looking for a bounce north of 170p, with some even expecting to break £2) so sentiment quickly reversed and the price began falling.
Next, frequent Quindell critic Tom Winnifrith pulled the results to pieces with this very negative update on the Quindell Results/Trading Statement once again questioning the validity of the accounts and whether the cashflow claimed truly exists (along with his regular criticisms of the company).
Another hammer blow came this afternoon courtesy of Gotham City Research – the outfit who originally called Quindell's business into question with their report back in April that was largely responsible for the 70%+ drop in share price this past year.  They broke a fairly long silence on Quindell to say that "Per Quindell's trading statement and financial highlights released today, we believe #QPP is behaving as if it is at high risk of bankruptcy."  A second tweet soon followed: "As a result, the intrinsic value estimates we provided for #QPP shares in "Quindell PLC: A country club built on quicksand" seem rather high.  This of course, is a reference to their original report where they placed a value of only 45p on the shares – a further 70% approximate discount on today's closing price – now saying that this estimate is generous.  Tom Winnifrith has a zero pence price target on the shares.
So it's certainly capped off a miserable six months or so for Quindell's shareholders, of which of course we were included until quite recently (see this previous Quindell article from us).  It's very sad for the private investors, some have lost massive amounts of money and are quite understandably upset with Gotham Research, Tom Winnifrith, the parties short selling the shares (notably. Roble SL, Coatue Management LLC, TT International and Ennismore Fund Management).   Perhaps though, and it saddens me to say it, the anger should be directed at least partly as well to the company themselves as they've certainly done themselves no favours in how they have built the company with very confusing acquisitions and some quite complex accounting, or in the way they've dealt with the situation since April.  In particular all of the transactions acquiring companies with little obvious value from known associates in return for shares looks very fishy from the outside looking in – whether there is cause to be concerned or not, it just doesnt look good when there are so many of them.
We'd really like to have full belief and faith in Quindell's financials but enough dirt has been thrown now that some is starting to stick.  In particular, although Tom Winnifrith's articles have the smell of a personal vendetta about them and come off sometimes in an unpleasant manner (no doubt in part due to the death threats and insults he seems to get on a daily basis from Quindell shareholders), some of his claims are hard to argue with and I have been impressed with a number of the points he has made.  And it certainly concerns me that Quindell have not followed through on their legal threats to him.  Surely, given the financial damage it is doing to their shareholders and reputation, if his claims were entirely baseless they would have followed up their original legal threats and/or issued demands to his website's ISP to shut it down by now.  Paul Scott of Stockopedia has also been very critical of Quindell, and as a regular follower of his work I tend to take what he has to say on any company quite seriously.
So we can now count ourselves amongst those who have been turned from bullish (which we certainly were when our QPP shares were 100% up!) to bearish on Quindell.  We certainly wouldnt invest at the moment given a) the risk and b) the sheer level of negative sentiment against them, especially in what at the moment are very precarious market conditions.  This is just not a time for investing in risky shares, it's a time to seek value shares backed up by solid trading history and accounts, preferably with some good income to hedge against further market drops.
That said, we are not against Quindell and we're not writing them off.  If over the next year or so the positive results continue, there's evidence of improved cash generation and market sentiment improves then we would buy the share again.  Right now it's just too risky and its too hard to ascertain which side is telling the truth in this argument – we suspect the truth lies somewhere in the middle, but it's just too difficult to call right now.  Make no mistake though, we would love to see Quindell prove the bears wrong and come good and we will watch with interest as the story continues to unfold.
Ultimately I think the story today boils down to this – short term and less convicted holders of Quindell shares were expecting these results to turn the company's share price fortunes around in a big way and when the increase in price was less than expected, a lot of shares were ditched with the realization that it will probably be some time now until the next positive news and that if these results couldnt jump start things then it's not likely to happen for the rest of this year.  The likeliest outcome for the forseeable future sadly may be a further drift downwards until the next trading statement unless something out of the ordinary happens.
Quindell Results Disappoint Shareholders: Quindell Trading Statement Sees Stock Fall to 143p
Disclosure: We were previously holders of Quindell shares but no longer hold any position (either long or short).
FYI: You can find disclosed short positions in Quindell at this webpage: http://shorttracker.co.uk/company/GB00BMTS9H89/all.  It shows all positions over 0.5% (keep in mind there may be many, many short positions at less than that threshold which collectively could alter the total shorts considerably).  At present a whopping 7.43% of Quindell's shares are being shorted; these people are making a lot of money out of Quindell's misfortune!