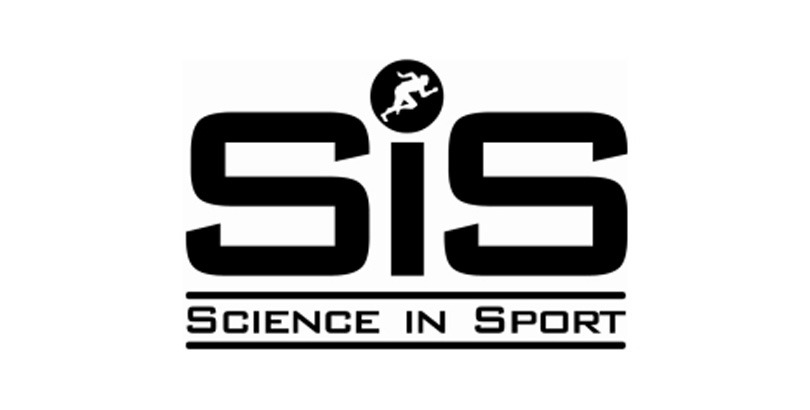 Share Analysis: Science In Sport and the Sports Nutrition Market
In the first of what will be an ongoing series, we highlight a particular share that has come up on our radar – this week Science In Sport (ticker LSE:SIS). I'm also going to review the market in which they trade in general.
Science In Sport operate in the sports nutrition sector and as such I feel uniquely qualified to review this particular share and industry, which is why I've chosen it to be the first published share analysis on this site. A brief bit of background, I actually operated quite large companies in the sports nutrition sector from 2003 to 2013 and that is where most of the wealth was generated that we now use for investment. More accurately the wealth was generated pre-2009 and then post 2009 it diminished a bit, which is why the sports nutrition industry is not necessarily a place I'd advise people to put their money into. For SIS though would I make an exception?
Sports nutrition in general covers a wide range of products – from protein powders to fat burners to muscle building tablets. In all honesty, there is a degree of 'snake oil' suspicion to some of the products. Some items have benefits which are dubious at best, some are outright worthless. Others though of course are very good. By far the driver of the UK market in recent times partly causing its explosion in the early 2000s until now, is whey protein which has pushed the sector ever more mainstream. At one point it was an industry that was almost a secret to everyone but hardcore bodybuilders, and thought of as closely related to steroids by anyone outside of that demographic who came across it. Nowadays, thanks to the popularity of protein powders, increased public awareness of nutrition, more people taking up going to the gym, and the marketing efforts of big brands like Maximuscle (who are owned by Glaxosmithkline), the market is far more mainstream. It still makes me laugh at how far the sector has come when we see adverts for sports nutrition on TV, when only 10 years ago you would rarely see anything outside of the hardcore bodybuilding magazines.
The golden age for sports nutrition was approximately 2000 to 2008/9. That was the time when it went from being a very small niche industry into a period of rapid growth that brought it into everyday life for many people. My own company went from first year sales of under £50k to well into the millions within 5 years. There were relatively high barriers to market entry, low levels of competition and very good margins to be had. No one was too aggressive on price, so we all made a great living. Consumers were still new to the products so didnt really understand them that well yet and gravitated towards the brands with the best reputations, biggest marketing budgets and the most attractive packaging. This gave those brands, due to their perceived advantage in quality, a huge advantage where they were able to charge a considerable premium for essentially the same products against other cheaper brands. This meant bigger margins for both the brands themselves and their resellers. The vast majority of the companies who were in the market at that time are still the big players in the market today – resellers like Tropicana Health & Fitness, Monster Supplements, Discount Supplements and Affordable Supplements and brands like Maximuscle, USN, Sci-MX, CNP and many more.
Then something changed. Around 2008 more and more people wanted in on the action. The number of brands and resellers grew exponentially. All barriers to market (such as minimum order quantities) went out of the window. As more competitors emerged, pricing became much more aggressive. Each year on reviewing my own company accounts I saw a trend growing that whilst turnover was still shooting up, profit was actually going down. We were working harder to earn less! The aggressive sales prices were compounded by huge increases in the cost of raw ingredients which saw our purchase prices soar. Our margins were being squeezed from both sides. In 2008 we had dismissed a buy out offer from a rival company but by 2009, seeing how the trend was going, when presented with an increased offer from another party we accepted what we thought at the time was a fair valuation for the company. In hindsight that valuation now looks very generous and there's a lot of relief that we actually 'cashed out' at that time. Undoubtedly our company would be worth far less now.
Since 2009, not only has competition in the market reached almost insane levels but it has been badly hit by further inflation plus the decision by the government to implement VAT on all sports nutrition products. Previously the majority of products were zero rated for VAT purposes, so this change had the effect of an immediate price rise of 20% overnight. All of these factors have made for the industry becoming now quite a difficult place to operate. A number of resellers have gone bust, some popular products are being used as loss leaders, there's been a noticeable watering down/reduction of quality in some products to try to cut costs and preserve margins, and some brands have lost considerable market share. Consumers have retreated in droves from the more premium brands to cheaper direct to consumer companies like MyProtein This is partly due to increased consumer education. A lot of the mysticism of the products have been removed. Almost all perception of brand premiums and differentiation in quality between brands has been stripped away and consumers are now looking for just the best price. This kind of commoditization of a whole industry is never a good thing and means that the market is in a position where the companies with the biggest buying power, and prepared to work on the lowest margins, will prevail. Another difficulty faced by sports nutrition companies is increased legislation, mainly coming from the EU, which are increasing costs and taking away popular products.
Given this toxic environment, the sports nutrition industry is about the last place I would invest right now. I kept a foot in the industry until last year, but ended up exiting entirely. As it is there arent many opportunities for investment in sports nutrition at present as there is limited presence on the stock exchange (the most obvious investment being perhaps to invest indirectly in Maximuscle through purchasing GlaxoSmithKline shares). However, if any others decide to float in the next few years I will be staying well clear. And likewise I would deter private investment in the sector at this point.
Coming onto Science In Sport though, they actually hold a unique position in the market that I quite like. They dont target so much the gym user crowd as endurance event participators such as cyclists, runners etc.. They make predominantly energy bars,gels and powders and rehydration supplements. This small portion of the total sports nutrition market is less competitive, has suffered less inflation, wasnt effected by the change in VAT legislation (since endurance items were always standard rated for VAT) and therefore we might presume is much healthier at present. They also dont generally make or have any reliance on protein powders, which have been the biggest sufferers in margin loss in recent years. Energy products generally comprise primarily of cheaper, less inflation prone, higher margin ingredients such as carbohydrates like glucose and maltodextrin.
Science in Sport floated on the stock exchange in 2013 at around 60p per share. Right now it sits at a price of 75.93p and a market cap of £18.5 million with a revenue of £6.85 million for the 2013/14 financial year (representing a 24% increase on the prior year). Forecasts for 2015 and 2016 are £8.33m and £9.76m respectively. The big concern for me is that they dont yet run at a profit. The brand has been around for a long time as well (early 90s I believe) in various forms/incarnations so this came as somewhat of a surprise to me when reviewing their figures. 2014 saw a net loss of £0.96m giving a normalised EPS (earnings per share) of -4.42p. Despite those optimistic revenue estimates for the next two years, the profit/loss estimates are a loss of £2.05m, followed by a loss of £0.05m. This will be five years in a row of posting losses, although on the plus side it would appear that at least the company is moving towards profit.
Turning to valuation metrics; we cant quote a price to earnings ratio (PER) since there are no earnings/profits to speak of, not even on a forward basis. We can see that price to book value is 7.56 which would appear very high against the market median of 1.9. Price to sales is also high at 2.71. Return on capital currently is -45%, and operating margin is -17%. All of this so far does not look especially attractive to me. The gross margin was £3.9m though which equates to around 57%, which is about what I'd expect from the ingredient profiles, but operating expenses were a very high £8.02m which accounts for the significant overall loss. I would be interested to see what exactly that £8.02m comprises of and that may well affect my view of this potential investment.
Directors Stephen Moon, Dawson Buck and John Clarke have collectively over £760k invested in the company whilst Downing Capital hold a significant £3.54m holding. Sanlam Securities are the only broker currently offering coverage and currently they hold a 83p target price on the stock. End of last financial year's cash balance is £0.64m, which at least is up half a million on the prior year although I note that financing activities brought in £2.22m whilst investing and operating activities actually reduced the cash balance by £1.74m. So overall cashflow doesnt seem terribly healthy, but is at least stable. I'll be interested to see those figures next year for comparison. I dont know a lot about the management but from what little I do know, I dont see any obvious problems there.
I'd like to at this point draw your attention to the recent Daily Mail's Midas Share Tips column where they tipped Science in Sport – http://www.thisismoney.co.uk/money/investing/article-2673860/MIDAS-SHARE-TIPS-Sports-firm-make-winner-like-Andy-Murray.html. The shares have seen a small rise since the article was released. The article asserts that the shares should see significant value increase in the next few years as the company expands into new countries. Certainly that's a possibility, but I cant see massive growth in share price happening until they start to post profits which looks like being beyond 2016. The article quotes the £400m yearly UK spend on sports nutrition but fails to mention that the portion of the market SIS fill is only a small fraction of that. Perhaps SIS would be wise to look to branch into the more fitness orientated, larger part of the market, although of course they would face significant competition there and may also risk watering down their niche position in endurance.
Another point Midas make is that SIS have an edge over competitors because their products are scientifically researched. Honestly I'm not sure that is such an edge because customers are savvy now to compare like for like products between brands and if they find a similar product at a cheaper price then nine times out of ten they will chose that option. Also, generally its the ingredients that are researched rather than the product containing them and of course SIS shares its ingredients with those similar products.
Midas also point out that a takeover could be a possibility in a few years and I would suggest that is perhaps the best chance of significant short to mid term gain in investing in this share.
Overall then I like SIS as a company because they do operate in a niche within the sports nutrition sector which isnt especially competitive and where gross margins are still good. I do though feel the current share price of over 75p does not make it an attractive investment right now and I am concerned that no profit is expected until at least 2017. Despite my reluctance to put money back into sports nutrition, I would invest here if the share was considerably cheaper or if there was an improvement in the outlook and I will keep it on my watchlist. I note that the share price is up 22% year to date (over 40% in the past three months), probably at least in part from optimistic articles like the Midas Tips one, but I think that increase has taken the share price a little too high and would see its true value back at sub 60p.
Disclosure: I hold no positions at present in Science In Sport and dont intend to take any in the near future.