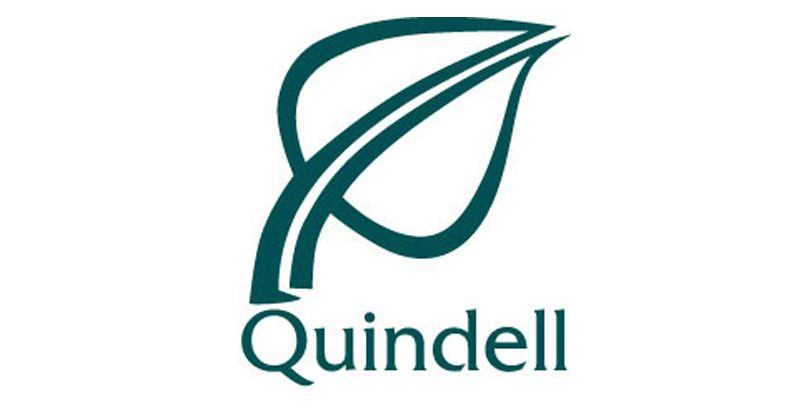 Is the Quindell fight back underway?
Shares in Quindell PLC (LSE:QPP) are up 33% today at the time of writing and now sitting at 241.95p per share. The much beleaguered Quindell has had a tumultuous year to date. After rocketing to a high of 660p per share back in April, a damning 'report' by short sellers Gotham City Research then wiped over £1 billion off the value of the company and the shares entered free fall dropping as low as 176p per share. The drop was certainly made worse as well by a rejection to enter the main stock exchange and gain a full listing on the FTSE 250, even though the rejection was actually down to the company growing too quickly in too short a time to be considered, due to falling afoul of the rule whereby the business had changed too substantially in the past 3 years.
Today's uplift comes on the back of two pieces of positive news for the company. Firstly the announcement of a new non executive director – David Scott Currie – was warmly received by the market. With some investors concerned over the history of chairman Robert Terry, the appointment of a respected non exec director is much welcome news that restores a little confidence to the market in a company that has had its credibility severely questioned by the short selling attack. The major issue Rob Terry tends to get bad press for is his prior involvement with TIG (The Innovation Group) where he presided over a large fall in the share price of TIG whilst hedging against his own shares. He ultimately left that company, and it still trades today albeit it at nowhere near the share price it enjoyed during his early tenure. Although it should be no disgrace for a director to have a company that goes through bad times, obviously a CEO hedging against his own company's shares was unlikely to go down well. From a purely financial perspective maybe it was a fairly sensible move on his part given that the shares did indeed plummet, but its something that had remained in investors minds, so rightly or wrongly Quindell was always going to be a company with a little bit of concern over their credibility while Mr Terry was the figurehead. This did contribute significantly to their vulnerability ahead of the the Gotham report. Following Quindell's spectacular share price fall Mr Terry took the decision to step down as CEO and move to chairman, again a move that I think the market has responded well to. I'm sure Rob Terry is a perfectly able businessman and the criticism he gets isnt entirely warranted, but the more he can reduce his visibility as the lone 'figurehead' for Quindell and instead fill out the board with additional highly respected business leaders, the sooner Quindell can get back on the right track in terms of share price.
The second piece of good news comes in the form of a positive pre-close trading statement that had the following highlights for the six months ended 30th June 2014:
– Revenue estimated at £355 million, up 117% on the same period last year. Especially key with this is that 90%+ of that Revenue is from organic growth in existing business and not from new acquisitions. This addresses concerns that Quindell has been essentially 'buying' its revenue growth in recent years though what Gotham City characterized as questionable acquisitions.
– Adjusted EBITDA of around £155 million, up 187% on H1 2013.
– Increased EBITDA margin of 43%, against 32.3% in 2013.
– Adj profit before tax of £154 million, up 193% from 2013 H1's £52.5m
– Adjusted EPS of approx 30p (up 82%)
– Improved cashflow and generation
– Cash at 30th June at c£84m, which is ahead of expectations.
Furthermore, Quindell say their board is confident of meeting all key performance indicators and market expectations, with full year revenue guidance of £800-900m.
All of this makes good and incredibly welcome reading for Quindell shareholders. Of course following the Gotham City Research report the big concern remains that whilst the figures look great (as they've always done), are they'real'? A major criticism by Gotham and others such as Paul Scott on Stockopedia, is that the cash generated doesnt match up with the profits claimed. Quindell have addressed this in detail, but many have not been convinced. This new trading statement certainly suggests cashflow is improving and I think it will be really important for Quindell to build on that further throughout this coming year to get the share price moving back towards where it was in April.
Quindell as an investment has certainly been a roller coaster ride this past year. We hold Quindell ourselves in our portfolio and have been everywhere from 100% up to 60% down on our investment in 2014. Whilst it was tempting to sell when the negative publicity came out, and in hindsight that would have been for the best as we could have bought back in lower, we do believe in Quindell long term and remain a holder. The Gotham City report along with negative articles from the likes of Tom Winnifrith of Share Prophets certainly have raised questions that needed answering and it does remain a leap of faith of sorts in believing the accounts figures in the absence of the cashflow you'd expect to match it. However, presuming the accounts arent significantly manipulated – which frankly would be surprising given the scale of Quindell's operations and the general reputation they hold within the industries in which they opreate – the shares are looking incredible value. Right now Stockopedia is showing a current Price to Earnings Ratio (PER) of 5.48, decreasing to 2.75 on a forward basis, a price to book value of 1.14, return of capital of 15.9%, operating margin of 28.6% and they even started paying dividends this year. All of which appears to present a remarkable buying opportunity. Hopefully for us and for other shareholders today's news is indeed the start of a great fight back from Quindell.
Of course, as always, we are not a stock picking or recommendation service and we advise you to do your own thorough research before making any stock investments. Investments in equities like shares in Quindell can go down as well as up, and this share is certainly one we'd classify as high risk following this year's shorting attack.
Disclosure: We hold shares in Quindell PLC (LSE:QPP) as part of a diversified portfolio.