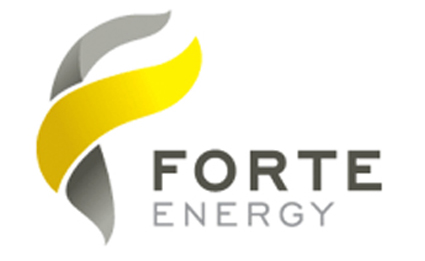 Forte Energy Reports Resource Increase of 70%
The RNS that Forte Energy shareholders have been waiting over a week for came in this morning. It was very positive news but received a luke-warm response from the market.
Slovak Uranium Mines increase Forte Energy's JORC Compliant resources by 70%
This morning's RNS from Forte Energy read very positively. The full details can be read here: http://www.lse.co.uk/share-regulatory-news.asp?shareprice=FTE&ArticleCode=3xg7vwyp&ArticleHeadline=JORC_Resource_Statement_for_Slovakia but the highlight is:
"Forte Energy NL ("Forte" or "the Company") (ASX/AIM: FTE) is pleased to announce a resource upgrade and
compilation of an initial JORC compliant resource statement for the Company's Slovak assets:
– JORC compliant resource estimate completed for Slovak Projects
– Company's total JORC compliant resources increase by 70% (31.6 million pounds) to 76.5 million pounds
U3O8
– Slovak Resource estimate increase of approx 6 million pounds U3O8
– Metallurgical report being finalized by Areva
– Review highlights potential to develop both Slovak deposits simultaneously"
To us this sounds like great news, but the market didnt seem to feel the same way – perhaps a result of some profit taking / selling on news or a general feeling that this level of news had already been 'priced in'.  Having closed at 0.39p prior to voluntary suspension pending the RNS, trading reopened this morning and quickly climbed to a very healthy 0.6p before falling back to as low as 0.315p before finishing the day down a modest 5% at 0.37p.  It'll be interesting to see what tomorrow brings.  The spread between bid and asking price was very large today, averaging around 22% but at one stage as high as 33%, which was frankly ridiculous.
On our part, had we been in a position to trade this morning we'd have likely sold at anything above 0.55p and been happy to have more than tripled our initial investment.  The best quote we got all day was 0.37p which I felt was a little cheap for  a company that now boasts such a value of resources yet has a market cap of only £5.53m. We'll be paying very close attention to the share price tomorrow and Friday.  Even if we do sell some shares, we'll likely leave a chunk in as this is an interesting speculative play on the Uranium market that could ultimately rise a lot more than it has done this month.